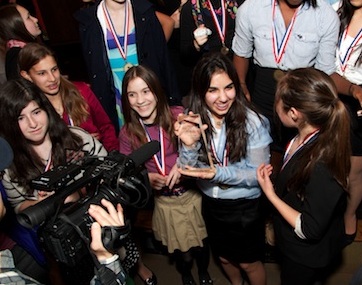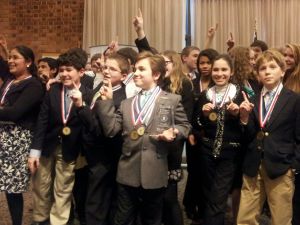 Welcome to the Inaugural We the People National Invitational!
This event is a once in a lifetime experience for you and your classmates. Not only will you connect with other
students throughout the nation, your classroom lessons and hard work will come to life as you participate in the
congressional hearings and explore and experience Washington D.C. I am confident that you will make lasting
memories enjoying all that our nation's capital has to offer.

Good luck to you and your classmates!



Robert S. Leming, Director
We the People Programs
Center for Civic Education



Inaugural We the People National Invitational Classes
Brown County Junior High School, Nashville, Indiana, Teacher: Michael Potts

Challenger Middle School, Tucson, Arizona, Teacher: Norma Higuera-Trask

Dobson High School, Mesa, Arizona, Teacher: Frank Campos

Inza R. Wood Middle School, Wilsonville, Oregon, Teacher: Linda Koller

NYOS Charter School, Austin, Texas, Teacher: Magdalena Mata

Miami Lakes Middle School, North Miami Lakes, Florida, Lisa DeYarza

Owen County High School, Owenton, Kentucky, Teacher: Kevin Webster




What the We the People program means to students (1' 14" mp3)
Learn More about the Constitution