2022 National Finals Award Winners Announced!
Congratulations to Amador Valley High School of Pleasanton, California, for placing first in the 2022 We the People National Finals, earning the title of We the People national champions! Indiana's Fishers High School placed second, and Douglas S. Freeman High School of Henrico, Virginia, placed third.
Find the full list of award winners here
. 
Watch the awards ceremony
, which aired on Tuesday, April 26! Congratulations to all competitors, teachers, parents, coaches and volunteers. You can be proud of your accomplishment! The We the People National Finals are made possible in part by T-Mobile.
Watch Video
Sign Up for the Civics SmartBrief
The Center for Civic Education has partnered with SmartBrief to produce a twice-weekly
Civics SmartBrief newsletter
. On each Tuesday and Thursday, our subscribers receive carefully curated articles about topics important to educators.
Sign up today
to stay up to date about important legislation and court cases, innovative teaching techniques, the state of civics, teaching with technology, and news from the Center.
Sign Up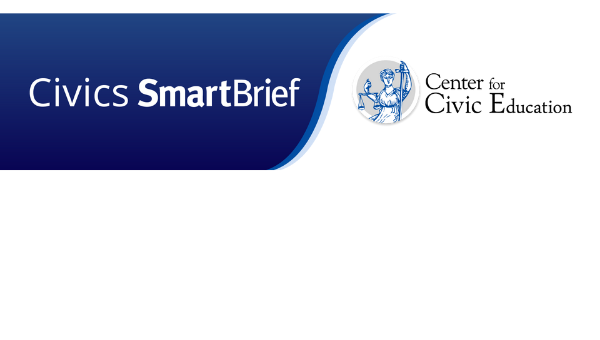 We the People National Invitational Questions Ready for Download!
We are thrilled to announce that the National Invitational Hearing Questions are now available! Hundreds of middle school students from across the country will participate in the virtual
National Invitational
April 29-May 2, 2022 via Zoom.
Download them here
and let the preparation begin!
Download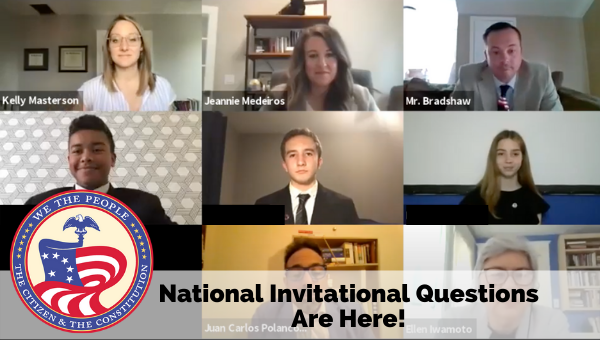 We the People In Your State
The Center for Civic Education partners with a network of 50 state civics, government, and law programs sponsored by state bar associations and foundations, colleges and universities, and other civic and law non-profit organizations to promote teaching and learning about the Constitution and Bill of Rights. These state programs conduct local teacher professional development, hold conferences and organize local and state simulated congressional hearings for elementary and secondary students. Each year these state programs impact thousands of teachers and tens of thousands of students. If you would like to know more about your state program click on the map.