Getting scholars to agree on a single, all-inclusive definition of public policy is no easy task. See how Professor Larry Gerston describes key characteristics of public policy in this Center for Civic Education produced video.
Project Citizen Level 1 (Third Edition)
Project Citizen Level 1 (Second Edition)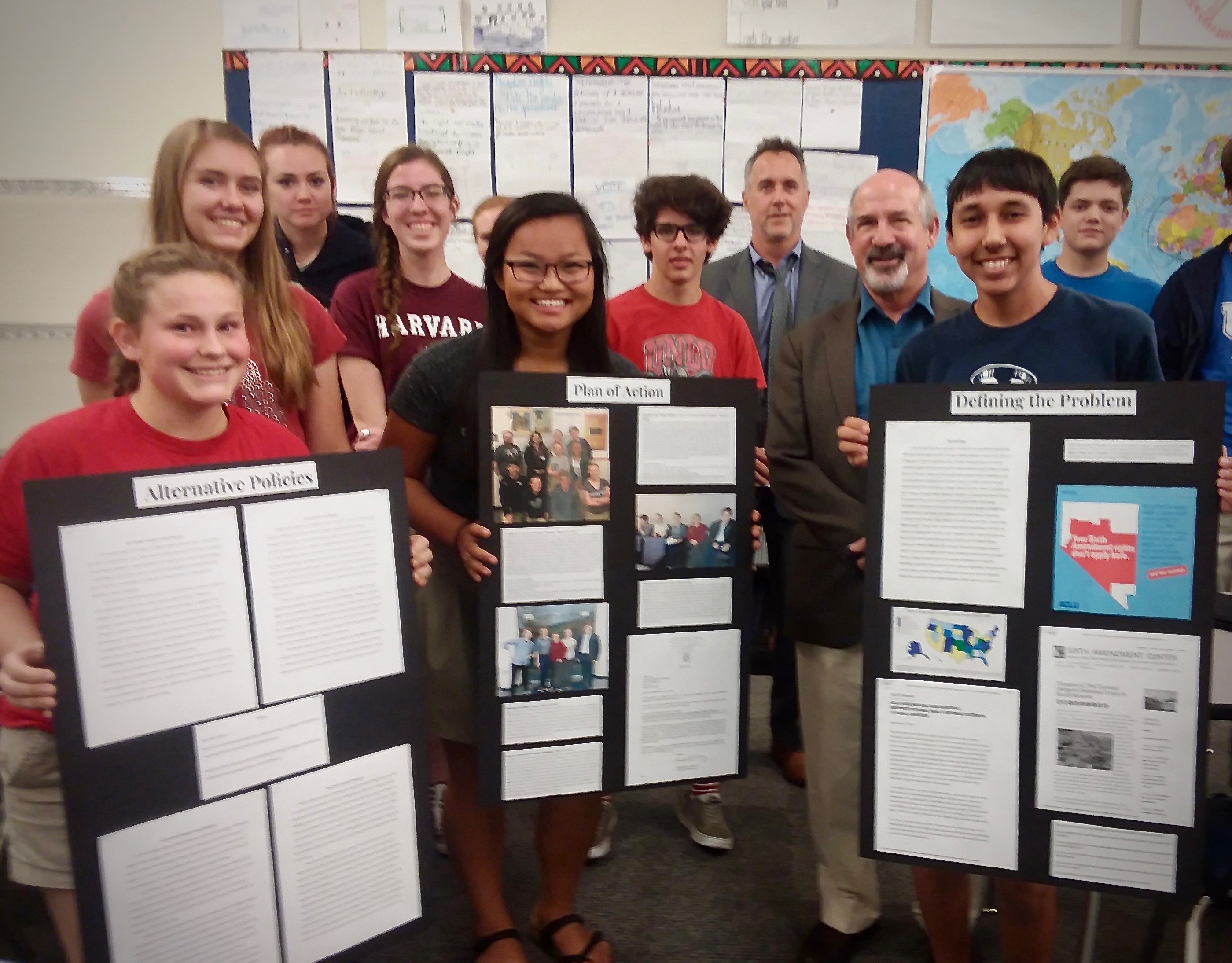 Traditional Portfolio
View a Project Citizen portfolio created by a fifth-grade class at W.J. Quarles Elementary School.

Example Portfolio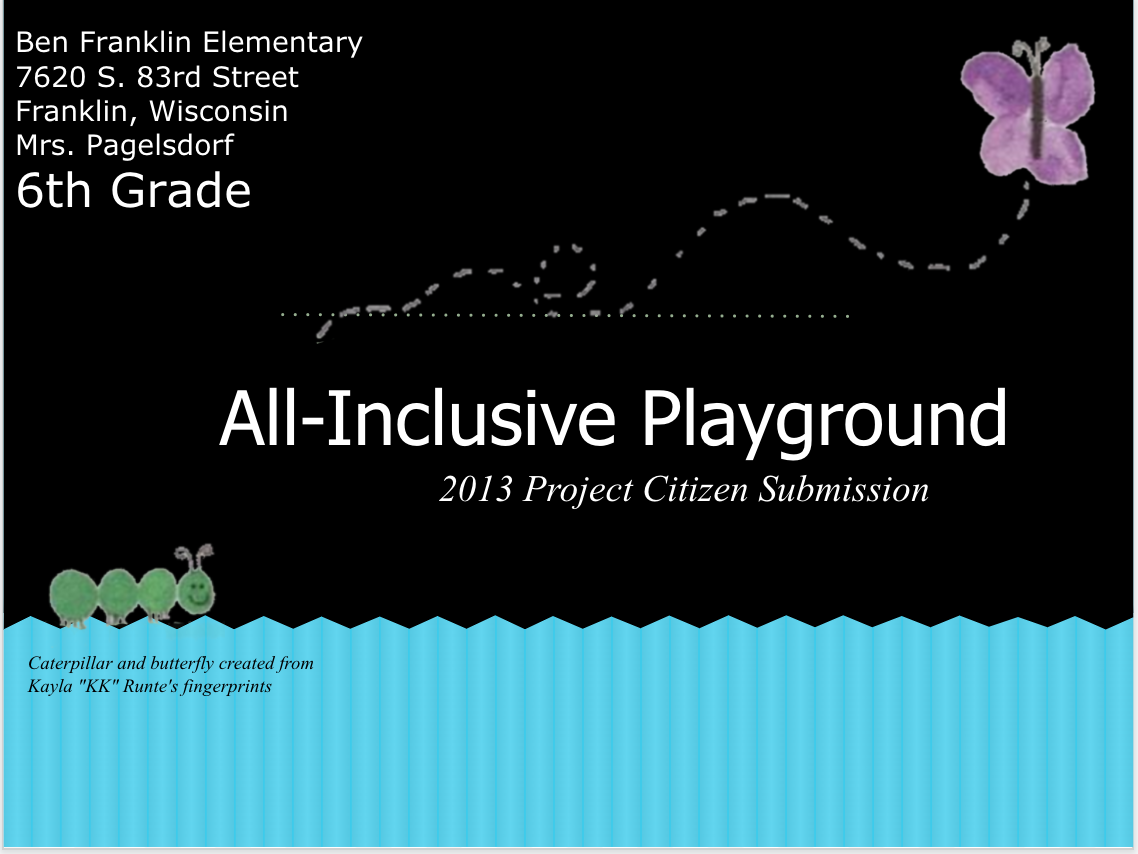 Electronic Portfolio
View this online portfolio from Benjamin Franklin Elementary in Franklin, Wisconsin.

Example Portfolio
Animal Control and Treatment
School Curriculum/Standards
Afterschool School Activities