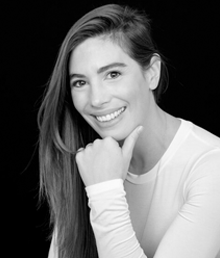 Chelsea M. Schuster
Chelsea Schuster is the Center for Civic Education's public relations and social media manager. She spent nearly a decade managing communications, stakeholder engagement, and fundraising initiatives at leading civic organizations and startups including Generation Citizen, Citizens Union, Common Cause New York, and Nextdoor before founding Audacious Impact.
Her career has always been driven by her desire to create a world in which all people recognize their power, their voice, and their fundamental role in creating a more equitable and just society. She has a deep passion for bringing people together around a cause and a knack for working in and through complex systems and discovering new approaches and solutions to problems.
She received an M.S. in Nonprofit Management from The New School for Public Engagement and B.A. in Political Science and English from the University of North Florida.
An avid traveler, Schuster spends much of her time exploring this big, beautiful world while advancing causes.
Email:
chelsea@audaciousimpact.com