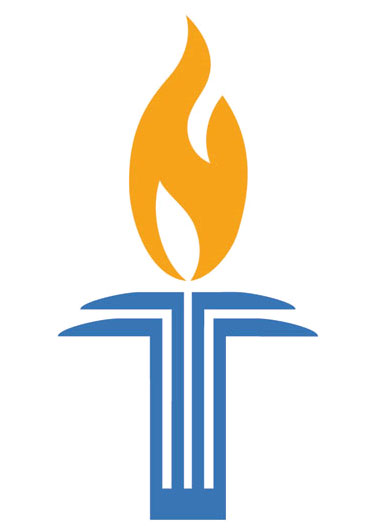 Introduction
A free society must rely on the civic knowledge, skills, and virtue of its citizens and those they elect to public office. Many institutions help to develop Americans' knowledge and skills and shape their civic character and commitments. Family, religious institutions, the media, and community groups exert important influences. Schools, however, bear a special and historic responsibility for the development of civic competence and civic responsibility. Schools fulfill that responsibility through both formal and informal curricula beginning in the earliest grades and continuing through the entire educational process. Civic education, therefore, is essential to the preservation and improvement of American constitutional democracy. To this end, the important role of teachers in preparing young people for the obligations of citizenship cannot be overstated.
The Center for Civic Education, the Center on Representative Government at Indiana University, and the National Education Association conduct an annual program to honor American teachers of civics, government, and related fields. Titled the American Civic Education Teacher Awards (ACETA), the program is designed to promote national recognition and respect for the teaching profession as a whole and for teachers of civic education in particular. The awards will honor elementary and secondary civic education teachers who have demonstrated a special expertise in teaching about the U.S. Constitution, the U.S. Congress, and public policy at the state and local levels. To this end, the program will select and showcase three exemplary teachers whose students represent the diversity of the American public and private school systems.
Goals of the Program
Through American Civic Education Teacher Awards, selected teachers of civics and government are recognized both for their excellent work and as representatives of their profession. The ACETA program also informs the public of the challenges of teaching and the different conditions under which teachers serve the public good.
ACETA aims to pay tribute to elementary and secondary school teachers representing
the teaching of civic education for democracy, whether or not it is in separate civics or government classes,

the diverse populations of today's schools, and

each geographic region of the United States.
Selection Committee and Sponsoring Organizations
The committee that selects the teachers to be honored is composed of representatives from the following educational organizations:
Center for Civic Education

Center on Representative Government at Indiana University

National Education Association
Selection Process
Everyone remembers with admiration and respect those teachers who made significant and lasting contributions to their education. These are the types of teachers the selection committee wants for ACETA.

The selection committee does not have a single model teacher in mind but selects teachers with different styles, methods, backgrounds, and types of students. Through this award, they intend to provide the public with a portrait of the broad range of excellent teachers contributing to the civic education of the American student.

Keep in mind these important dates for the selection process:
May 16, 2022, is the deadline for teachers to submit the online application and recommenders to submit the letters of recommendation.
Early June 2022, the selection committee will choose and announce the three (3) outstanding teachers.

Selection Criteria
The applicant's letters of recommendation and self-portrait should provide evidence of a strong command of the subject area taught and their ability to communicate this knowledge in ways that contribute to students' civic knowledge, intellectual and participatory skills, and civic dispositions. An applicant should also provide evidence of their contributions to the development of their student's civic virtue. Special consideration will be given to applicants whose colleagues hold their teaching in high esteem.
Students
The selection committee will give additional consideration to teachers of students in the following categories:
Ethnic and racial minorities

Recent immigrants

Disabled and special education

Gifted and talented

Juvenile justice

Geographic Diversity
Another criterion for deliberation is geographic diversity, including teachers representing rural, suburban, and urban areas of the United States.

Applicant Eligibility
Applicants must be full-time classroom teachers of grades K–12. Substitute teachers and part-time teachers are not eligible.

Applicants must plan to teach full-time during the 2022–2023 academic year.

Applicants must be United States citizens or foreign nationals residing in the United States or its territories.

Employees of the Center for Civic Education, the Center on Representative Government, and the National Education Association and their immediate families are not eligible.

Selected teachers must agree to participate in publicity efforts for ACETA.
Application Requirements
Applicants must fully complete all components of the online forms by May 16, 2022. Partial or incomplete submissions will not be accepted. There is no fee to enter.
Letters of recommendation from the school principal and one teaching peer must be submitted on the official forms linked in these instructions.

Applicant online application with resume (maximum two pages) and applicant self-portrait available in the same application form.

Winners should be able to appear via a cloud-based video communications application such as Zoom to a ceremony where they will be honored.
General Application Instructions
Each applicant must complete the online application to be considered for the 2022 American Civic Education Teacher Awards. The information requested on the application is fairly self-explanatory, such as applicant contact information.
Complete the online application form. Please fill this out to the best of your ability. Some items are optional, while others are required to submit. Review this form carefully before submitting it.
In this self-portrait, which is in the second section of the online application form, explain your style and method of teaching in a manner understandable to a reviewer who might not be an expert in pedagogy or the vernacular of the profession. You should also explain what other civic educators might consider to be exemplary about your accomplishments in teaching civics, government and related fields and sharing your knowledge with your colleagues and students. The self-portrait must be composed by you.

When preparing your self-portrait, consider the following:



Cite specific examples where appropriate. It might be helpful to refer to the selection criteria mentioned earlier.

Information about your personal and teaching background might help with this exercise. List any relevant awards or honors you have received.

Submit text only; no graphics, photographs, or videos will be accepted.



Your application must be accompanied by two letters of recommendation: one from your principal and one from a teaching colleague. If your principal is unavailable, a letter from the superintendent or another administrator with appropriate authority will be accepted as a substitute. Please make sure that those you have asked all recommenders actually submit the letters of recommendation via the appropriate form.
Your application must include your

resume

, not to exceed two pages. You will upload the resume using the Google form. If you have an issue uploading the resume, you can also email it to

This email address is being protected from spambots. You need JavaScript enabled to view it.

.

All materials must be submitted via the Google forms no later than May 16th, 2022.

The results of the selection process will be announced early June 2022, on the websites of the three sponsoring organizations.
Checklist
Confirm your eligibility.

Prepare a resume (maximum two pages) to include with your online application.

Write a self-portrait (personal statement) to include with your online application.

Accurately complete and submit the online application form no later than May 16, 2022

Ask your principal and one colleague to complete letters of recommendation on your behalf. You need a total of two letters.

Confirm your principal and teaching peer complete the letters of recommendation form by May 16.
Note
Extraneous materials (cover letters, articles, or videos) will not be used in the selection process. Do not include these materials as they will not be included in your file.
Quick Links
---